Welcome to Adventures Unlimited Press »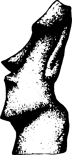 Our online bookstore carries many fascinating and unique books on a variety of subjects. Our wide selection of books are grouped into the following categories.
Atlantic Studies, Alternative Health, Alternative Science, Ancient Science, Anti-Gravity, Conspiracy & History, Cryptozoology, Egypt & the Pyramids, Free Engery Systems, Geometry & Math, Holy Grail & Templar Studies, Lost Cities Series, Mysterious Phenomena, Mystic Travelers Series, Native American Studies, Philosophy & Religion, Strange Science, Tesla Technology, UFO's & Extraterrestrial and more.
> > Web Special
We have a very special offer available only on our web site. Visit our Web Special to

learn more about this great book and magazine offer.
> > Worldwide Bookstores
Adventures Unlimited Press is not just an online bookstore, true bibliophiles (book lovers) can also visit our Adventures Unlimited Bookstores located world wide.
We have three locations in the United States: Kempton, Illinois, Cottonwood, Arizona, and Roswell, New Mexico. Traveling world wide, you can visit Adventures Unlimited affiliated bookstores in Amsterdam, Ontario, Glastonbury, and Liverpool, England.
> > Foreign Published Books
Adventures Unlimited is known around the world, some of our popular titles have been translated into other world languages.
> > Customer Service
Have a question about a book, the status of your order, or just want to say hello? Drop us a line through our Online Customer Form for a prompt reply.

For our customers who prefer not to order directly online, we have an order form you can download and print out from your own home computer.

Visit our Customer Service center to get your form, and then go shopping. > >
> > World Explorers Club
Love adventure and exploration? Visit the World Explorers Club, a club that explores the remote, the exotic and quite often the mysterious regions of the planet Earth.
---